Pomodoro Pelato
€4.00
Il nostro pomodoro pelato è realizzato con pomodori sia di tipo lungo che tondo, coltivati nelle regioni del sud, a poca distanza dal luogo di trasformazione e lavorati entro poche ore dalla raccolta, così da lasciare inalterarato il loro profumo e la loro freschezza.
Lavati, pelati ed immersi nel loro sugo, rappresentano uno dei pilastri della cucina italiana.
| | |
| --- | --- |
| Ingredienti | Pomodori pelati italiani, succo di pomodoro, sale |
| Provenienza | Italia |
| Peso | 2,5 Kg. netto 1,5 Kg. sgocciolato |
Related products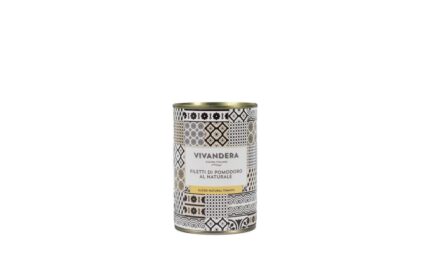 We obtain our tomato fillets from the best long tomatoes, the most full-bodied and consistent ones, which are left to peel and cut into wedges, leaving their shape unchanged. They are preserved without seeds with the addition of a bright red tomato juice, assuming the classic shape of the "Pacchetella" of the past.