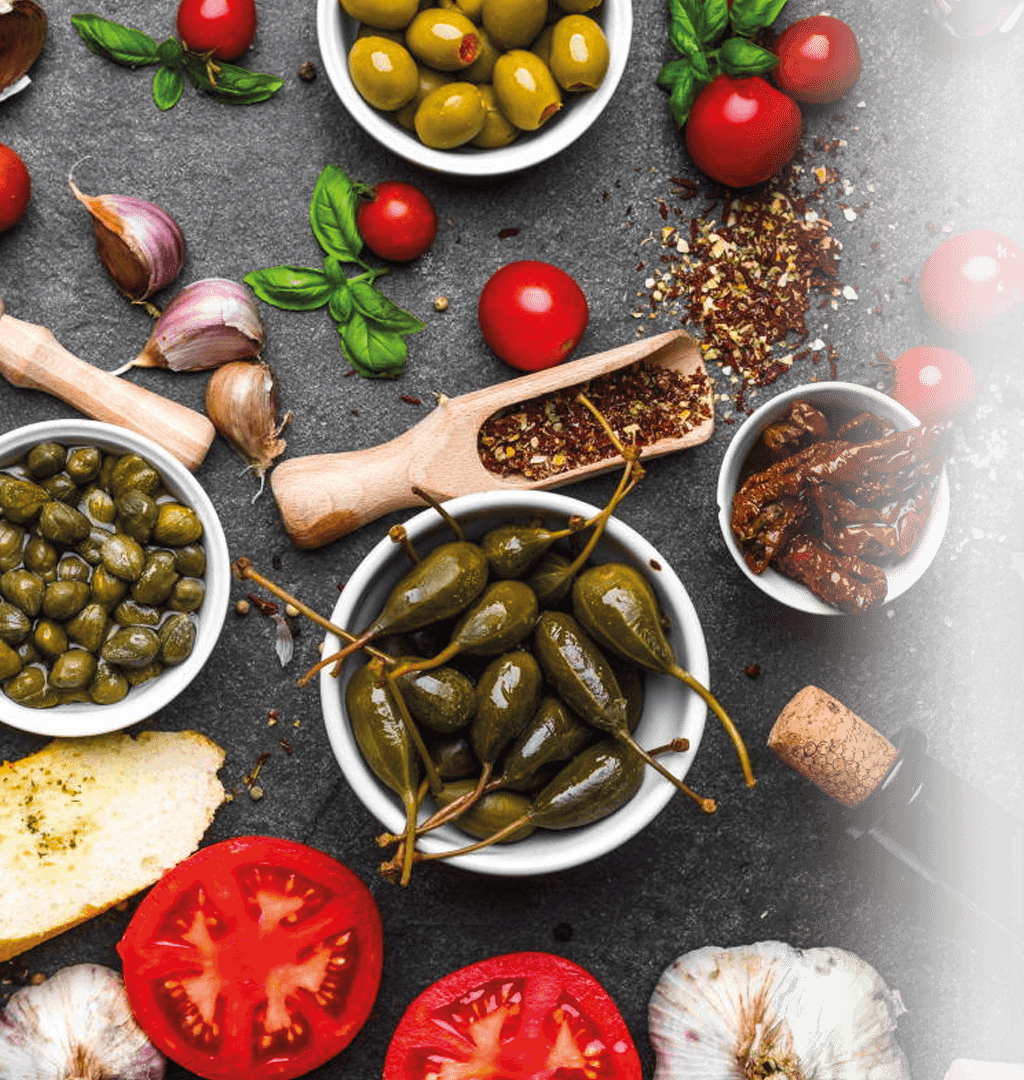 WE BRING THE BEST OF TYPICAL MEDITERRANEAN PRODUCTS TO TABLE
It was an ideal diet, punctuated by the rhythm of the seasons, common to the entire Salerno area that the American doctor Ancel Keys discovered in his travels in Cilento and wanted to define the Mediterranean Diet, recognized today by UNESCO as an intangible cultural heritage of humanity.
Mediterranea, not only represents a food model, it is a set of knowledge, practices and traditions that include crops, conservation, transformation, preparation and, in particular, food consumption. A culture, therefore, where transmitting values ​​by sitting together around a table, sharing meals, it creates a sense of belonging to the community. An all-Italian wonder to be re-evaluated and defended, just like the ancient knowledge of the peasants.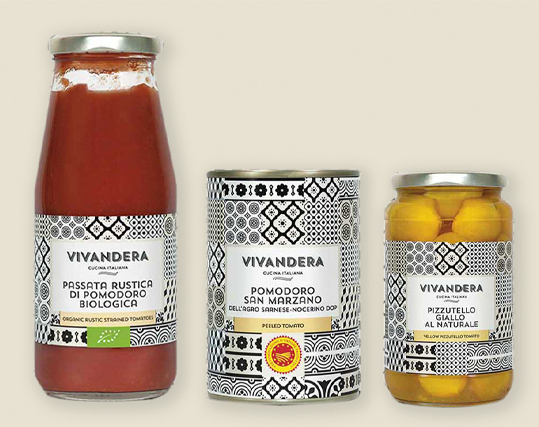 Mediterranean philosophy
We are born from an ancient world that carries values and secrets.
Vivandera comes from a peasant world, to the rediscovery of values ​​that are ever more current today, such as the centrality of the table and good food. raditional flavors that can be found in our products, world-famous Italian excellences.
A pleasantly ancient line, a "short and high quality" supply chain.
Our tomatoes are grown near the place of production and then, transformed a few hours after harvest, so as to leave the scent and freshness unchanged.
The chain is followed by sowing to harvest, ending in a careful transformation.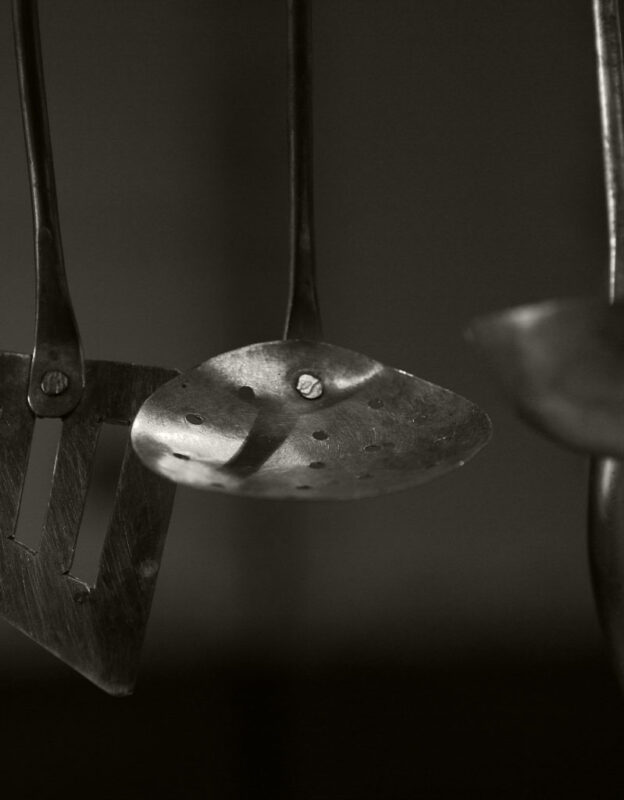 A SHORT AND HIGH QUALITY SUPPLY CHAIN
Try the taste of tradition and simple ingredients directly at your home. Buy Vivandera products from our shop.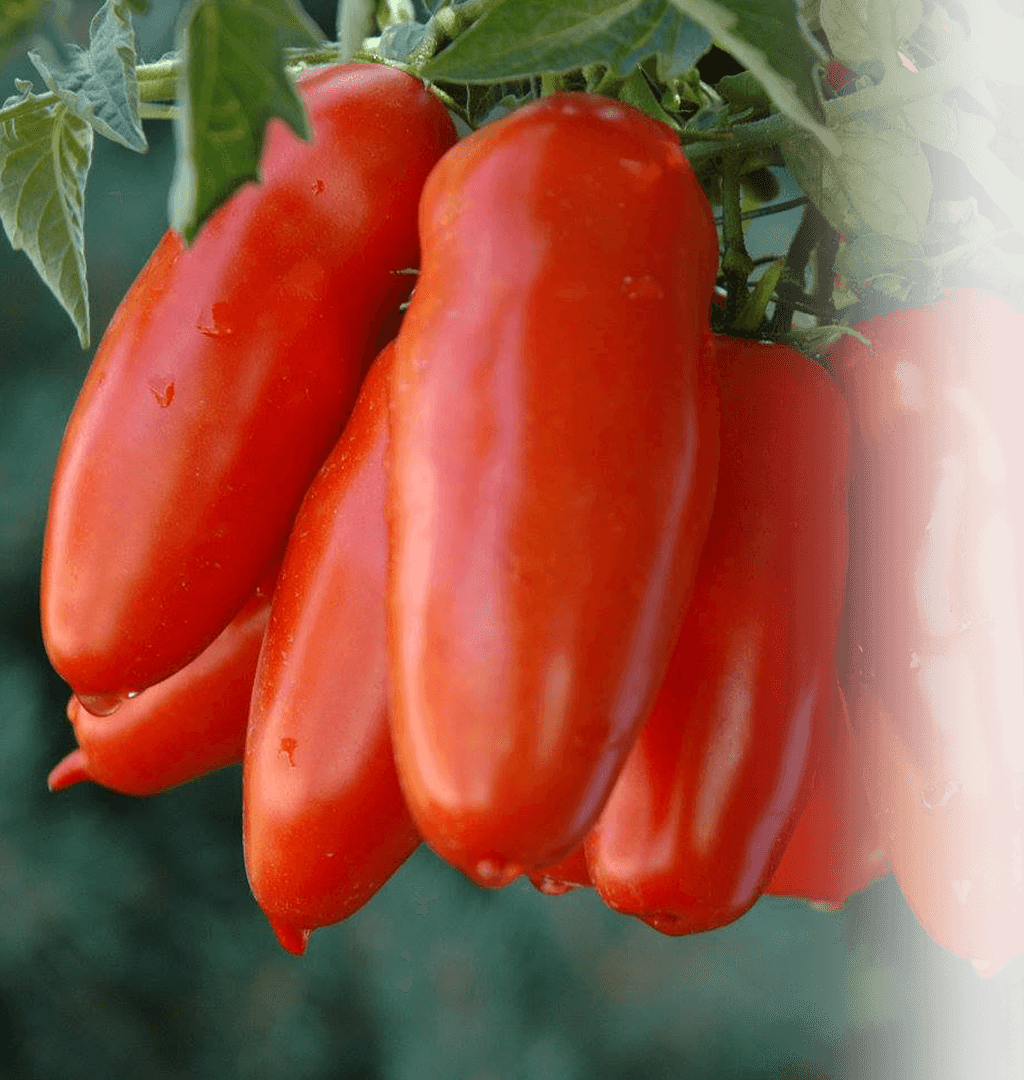 Full of stories

Punctual, at noon, the vivandera brought food to the peasants who were resting, hungry, waiting to resume work in the fields.
The San Marzano, the "Bible of the tomato". As it was defined by the title of an article published in the Washington Post, he explains that San Marzano is one thing, the rest of tomatoes is another.
San Marzano is not a culture like any other. he plant has an indeterminate development, it grows up to a person's height, and for this it is necessary to support it with chestnut poles, and a whole framework of wires, and the result is a kind of thick herbaceous vineyard, which lasts the space of a season. The collection, strictly by hand. The berry, with its unmistakable silhouette, has unmatched pulp of color, texture and consistency that is good for cooking.
The aroma and taste are complex, with a high balance of sugar and acidity, in short, the ideal tomato.
Behind the quality of the San Marzano there is not only the exceptional genetic potential of the variety, domesticated for two millennia by the Incas, but also the unique value of this plain and this land, where the deep and soft ashes of the volcano are reworked by the waters, stratify and enrich in calcium carbonate, creating in our particular climate, Mediterranean and humid together, a balance of fertility unattainable in other corners of the planet.